Catalog with 17 rules for a successful educational YouTube video
Die hier vorgestellten Regeln sind Ergebnisse meiner Forschung aus dem Jahr 2019. Damals wurde eine Online Umfrage mit 5323 Teilnehmer durchgeführt. Die Teilnehmer der Studie waren im Alter von 9 bis 72 Jahren, wobei der Median bei 18 Jahren lag. Die Ergebnisse der 48 Fragen wurden analysiert und daraus entstand ein Katalog mit 17 Regeln für ein erfolgreiches Wissensvideo auf YouTube. Die Ergebnisse der Forschung wurden in einem Paper veröffentlicht: https://doi.org/10.3389/fcomm.2020.600595
At the beginning of October 2019 I adjusted the strategy of my channel. Within three months, an okay running channel became one of the fastest growing knowledge YouTube channels in Germany. In three months, 44,000 subscribers alone have joined the channel and the number of hits has increased more than tenfold. I have used rules that are also reflected in my research and which I would like to share here.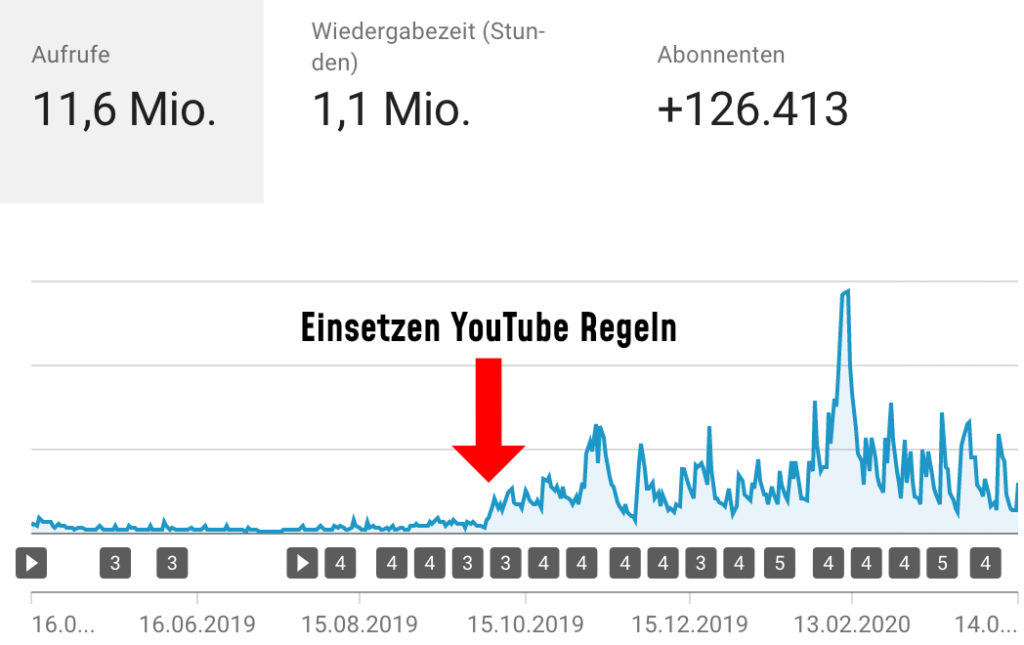 Mention the topic at the beginning of the video.
Start with a question that will be answered during the video.
Use real video footage of the topic or animations rather than showing solely the presenter.
Ensure a good audio quality. It is more important than video quality.
Repeat the facts that are most important.
Adjust your presentation for watching on a smartphone, which is the most used gadget for educational YouTube videos.
Make the video 7-15 minutes long. The video should be as long as needed but not longer.
Show your personality, it is a decisive factor for a relationship with the viewer.
Use humor to foster the relationship with the viewer.
Involve the community by using votings.
Be active in the comments of the video it helps the parasocial interaction.
Convert your viewers suggestions into topics for your videos.
Specify your sources in the video description. A majority of the viewers considers this as important.
Tell viewers about your background, e.g. an academic degree can help to build trust.
Integrate experts into your video. Users want around 25% of the video to be filled with experts, but they also like it if statements of the experts are summarized by you.
Select topics that already interest your audience or those that solve a practical problem for the viewer. Few viewers want to discover totally new topics through educational science videos.
Don't do clickbait. Viewers perceive it as one of the most annoying things on YouTube and will tend to avoid your videos on the long run.