16 rules for a successful YouTube knowledge video
The rules presented here are results of my research from 2019, when an online survey with 5323 participants was conducted. The participants of the survey were between 9 and 72 years of age, with the median being 18 years. The results of the 48 questions were evaluated by means of a factor analysis, among other things, in which five factors could be identified. With the help of related variables, 16 rules could be derived from this, which are listed below.
At the beginning of October 2019 I adjusted the strategy of my channel. Within three months, an okay running channel became one of the fastest growing knowledge YouTube channels in Germany. In three months, 44,000 subscribers alone have joined the channel and the number of hits has increased more than tenfold. I have used rules that are also reflected in my research and which I would like to share here.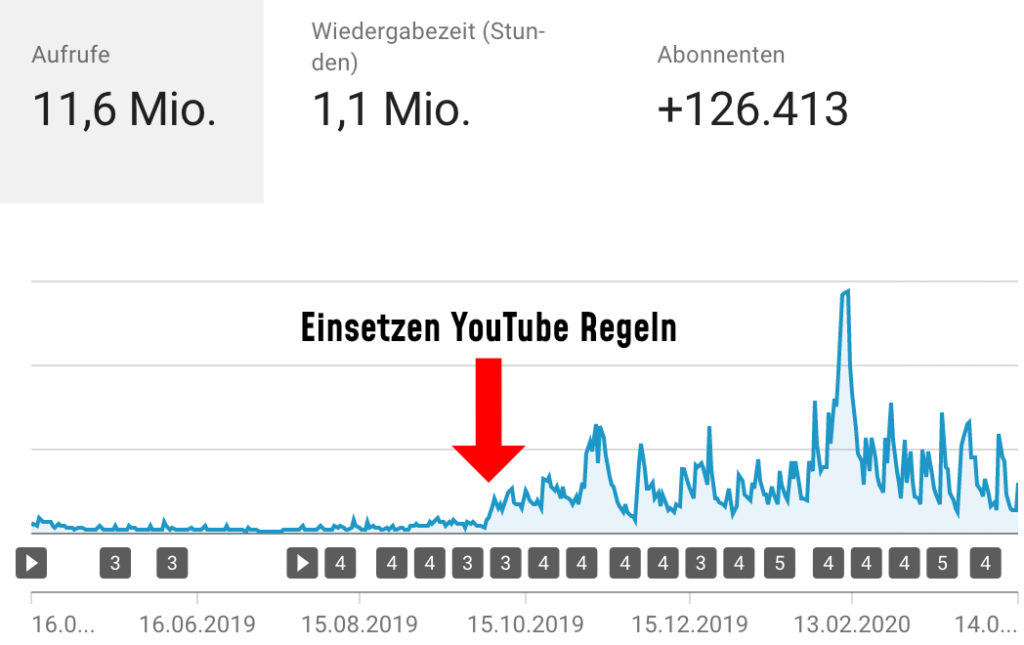 Style of presenter and presentation
A YouTube channel is always strongly linked to the creator of the content. The viewers build a connection, so it is crucial that the personality has space in the videos, even if they are scientific videos, because entertainment is important there as well.
Building on the first point, the vast majority of respondents indicated that humour is also an important element for knowledge videos on YouTube.
When asked why people watch a video, the most common answer was that they want to learn more about a topic that already interests them. This is closely followed by the desire to solve a problem, such as programming an application.
Clickbait is a big problem on YouTube. For a long time it was a safe way to get clicks. Clickbait means to use titles that create expectations that cannot be met in the video. This leads to great frustration among viewers, as time is stolen from them. Content that is addressed in the title must therefore also be dealt with in the video.
This is important to almost all viewers and many also look at the sources.
Who would not rather learn the craft from a trained welder than from someone who "only" does it in his spare time. Although the degree is no guarantee of quality, it does increase the probability that a certain quality will be maintained. For this reason, study training or successes, such as world records, championship titles, etc., should be indicated in order to give the viewer a feeling of security.
Use experts for your videos and introduce them as well. Spectators support it if experts are involved in ¼ of the video. Summarize gladly also statements of experts again in own words.
Interaction with the viewer community
For many respondents it is important that topics from the community are regularly implemented. Feedback should also be actively addressed.
Comments offer the possibility of interaction with the community.